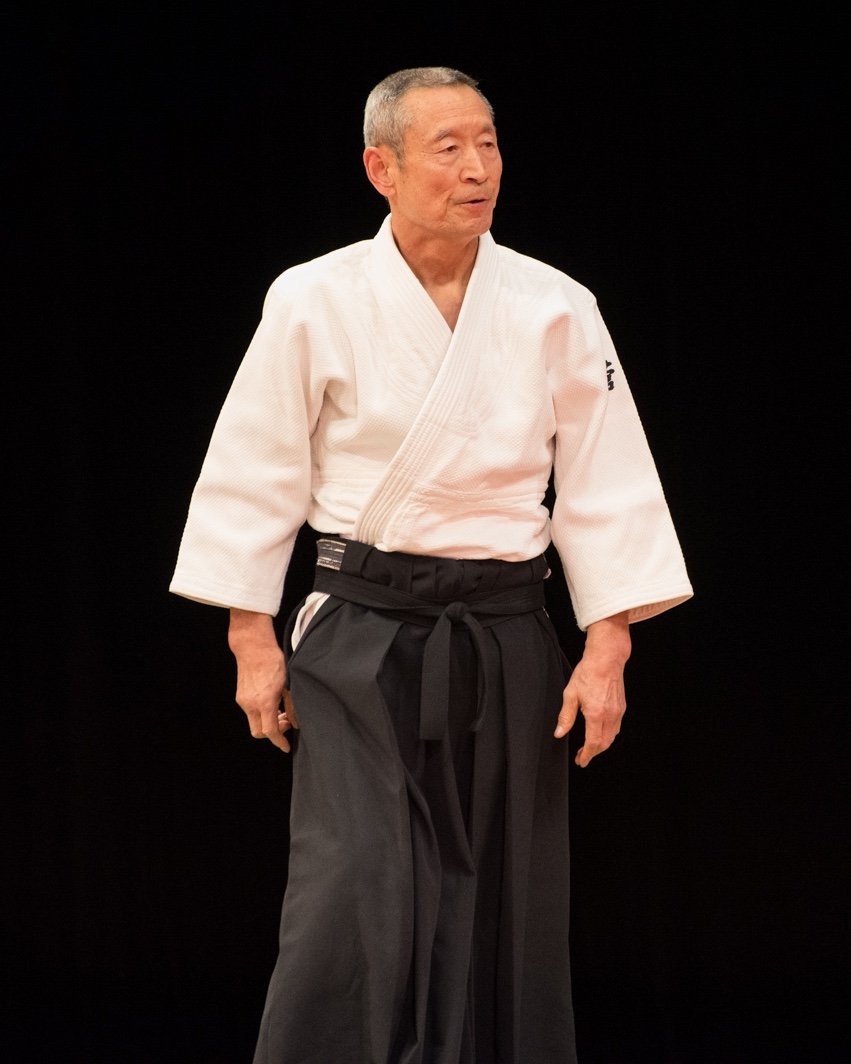 Morito Suganuma (Dojo Cho)
Director of All Japan Aikido Federation / Chairman of Fukuoka Prefecture Aikido Federation / Chairman of NPO Aikido Shohei Juku / Aikido 8th Dan Shihan
1942: Born in Aizu, Fukushima Prefecture (July 27)
1967: Became an apprentice of Aikido founder Morihei Ueshiba, the founder of Aikido, and Kisshomaru Ueshiba, upon graduation from university.
1970: Despatched to Kyushu after the founder's death, he founded Shoheijuku Aikido with 20 members.
Presently, there are around 3,000 members (20,000 including beginners and others) practicing in around 120 dojos. Dojos are located not just in Kyushu, but around Japan, in Europe, Canada, Israel, China, and Benin.
1981: Began studying Zen under the guidance of Nobutaka Umeda, at the Torinji temple in Hakata.
1988: Received an award from the Japan Budo Council as an "Excellent Martial Arts Organization".
2013: Received the "Budo Achievement Award" from the Japan Budo Council.
Katsuhiko Suganuma Shihan (Deputy Dojo Cho)
Aikido 6th Dan
Nobuaki Nakamura Shihan
Aikido 7th Dan
Hideki Takemura Shihan
Aikido 7th Dan
Hiroshi Fujioka Shihan
Aikido 7th Dan
Kimiko Sasuga Shihan
Aikido 6th Dan
Kohei Yamada Shidoin
Aikido 5th Dan