Shoheijuku Newsletter January 2023
Happy New Year!
I hope everyone had a healthy New Year's Day in the year of 2023. This year again, I would like to train myself physically and mentally through Aikido with all of you. I would appreciate your continued support.
COVID-19 has not been settled yet. Let's practice a thorough infection control measures, not fear or underestimate too much, and live each day to the fullest.
Since the end of the last year, I have received questions about the embukai in the new year. We have decided to have the embukai at Fukuoka Budokan instead of Sun Palace this year. We will announce the dates and other details later.
Ogoori Aikidokai
On Saturday, December 3rd, the examination and seminar for Ogoori Aikidokai (Mr. Shigetoshi Kage, Dojo Rep) were held at Ogoori City Martial Arts Hall. As the number of members had gradually increased, it was a lively examination.
Yamaguchi Showakai
On Sunday, December 4th, the examination and seminar for Yamaguchi Showakai (Ms. Mariko Miyazaki, Dojo Rep) were held at Ogoori Junior High School. Hiroshima Shomonkai and Fukuma Ladies also participated.
UTEF's 50th Anniversary
On Saturday, December 10th, the 50th anniversary embukai and joint seminar for University of Teacher Education Fukuoka (UTEF) Aikido Club at the university's martial arts room. Nearby dojos, other university clubs, as well as many graduates of the university participated. It was a lively commemorating event.
I was impressed to see that both male and female graduates who participated for the first time in decades performed powerful embus. Their skill and strength have not declined at all.       
I sincerely wish the university Aikido club's further success and prosperity.
Events in January
2 – Hatsu Geiko
Tenjin Dojo
10:30 – 11:30
Free to participate
No New Year's Party
Please join us!
5 – First day of regular classes
5 – 16 people from France will visit Shoheijuku
8 – Aikikai Hombu Kagami Biraki
15 – Shoheijuku Kagami Biraki
Tenjin Dojo
Dedicatory embu
Certificate award ceremony
Instructors' meeting
No zenzai party
22 – Yoga & Zazenkai
29 – Chikushino Dojo's 35th anniversary
Kangeiko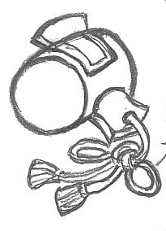 For seven days from January to February 3, we will have Kangeiko (Winter training period) at each Shoheijuku dojo.
The schedule may change. Thank you for your understanding.
— Morito Suganuma