Shoheijuku Newsletter July 2022
Yuyukai
On Sunday, June 5th, the examination and seminar for Yuyukai (Mr. Tsukasa Yoshida, Dojo Rep) were held at Kakogawa City Martial Arts Hall.  
This time again, the events were held as restricting the number of participants from other dojos considering the influence of COVID-19. 
What especially impressed me this time was that everyone was doing "atemi" properly during the children's examination.   
I have not been teaching the importance of "atemi" in children classes so much. However, I was reminded that the movement of giving an "atemi" properly was essentially important.      
Oita Area Joint Examination
On Sunday, June 26th, the joint examination for the Oita area was held at Showa Denko Sports Center Martial Art Room.
It was a lively examination with participants from all the dojos in the prefecture. The number of examinees was relatively small due to COVID-19, but we still had approximately 130 people, and they demonstrated the results of all their daily practice.  
We had the examination for children in the morning and that for adults in the afternoon. After the children's examination, we watched embus by high-ranked blackbelt holders. Powerful embus by senior members and graceful embus by female blackbelts were performed one after another. When the embus finished, all the observers were so impressed that they burst into heartfelt applause.       
Yoga & Zazenkai in July Cancelled
The Yoga and Zazenkai session originally scheduled on Sunday, July 31st has been cancelled. Though it was going to mark the 150th commemorating session, we are very sorry but we need to cancel it. The next session will be on Sunday, August 28th.       
Events in July
2 – Tosu Shoheijuku
3 – Shimonoseki Dojo
6 – Asakura Dojo (Fujioka)
9 – Student Alliance new member seminar 
10 – Yamaguchi Showakai (Yamada)
10 – Kagoshima Shoheijuku
12 – Kurume Dojo (Nakamura)
16 – Tobata Dojo (Fujioka)
16 – Aeon Mall Fukuoka (Katsuhiko)
16 – Kyushu University
17 – Yanagawa Dojo (Yamada)
17 – Yatsushiro Dojo
18 – Seminar (Takemura)
19 – Takamura Dojo (Takemura)
19 – Fukuma Ladies (Fujioka)
20 – Saga Dojo (Fujioka)
21 – Kurume Dojo (Takemura)
22 – Fukuma Dojo (Fujioka)
23 – Onga Dojo (Katsuhiko)
28 – Koga Dojo (Yamada)
31 – Shoheijuku Directors' Meeting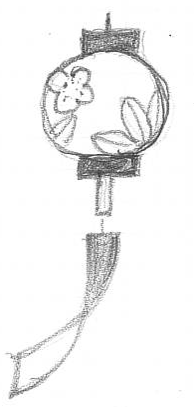 We will have Shochu-geiko in August. To complete it, you must attend seven consecutive days this year again. Let's keep in good shape from now.  
— Morito Suganuma