Shoheijuku Newsletter November 2021
Kobe Shoheijuku
On Saturday, October 2nd, seminar and examination for Kobe Shoheijuku (Mr. Masami Kawabata, Dojo Rep) were held at Center Kakehashi in Kobe City. Because of COVID-19, we did not invite any other dojos this time. However, the seminar and exam were lively with about sixty participants.
As soon as it finished, I headed for New Kobe Station and came back to Fukuoka.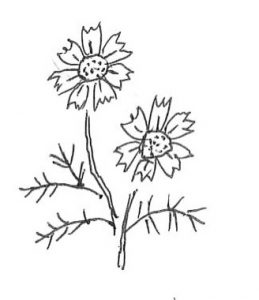 Munakata Area Seminar
On Sunday, October 10th, the seminar for the Munakata area dojos was held at Okagaki Town Martial Arts Hall.
This time, we did not have an examination, and held the seminar only. We did not have the usual socializing party either. Instead, we had a no-alcohol dinner meeting with the dojo representatives only and we discussed each dojo's recent updates.
Uwajima Shoheijuku
On Sunday, October 24th, examination and seminar for Uwajima Shoheijuku (Tatsuro Ohno, Dojo Rep) were held in the martial arts room at Uwajima City Sports Center. In a usual year, the members of Kochi Aikido Group join us, but only the Uwajima Shoheijuku members participated this time. For the examination, everyone did very well as performing techniques and movements very carefully.
We usually have a socializing party with all the participants after the examination. However, it was just a one-day trip this time due to the current situation.
I would like to thank Ohno Sensei for making two return trips between Uwajima and Matsuyama Airport for me.
Incidentally, the next year will mark Uwajima Shoheijuku's 35th anniversary year.
Seishokan
On Sunday, October 31st, seminar and examination for Aikido Seishokan in Hitoyoshi (Mr. Junji Murata, Dojo Rep) were held at Hitoyoshi City Sports Center.
Due to the enormous rain disaster last year, the Hisatsu Line (train) was stopped, many roads around were closed, and there were still traces of the disaster left in and around the city. Because of that, we did not expect many participants. However, people from Kumamoto, Minamata, Asagiri Dojo joined us and that made a lively seminar.
---
Events in November
3  Seinan Univ & Kyushu Univ 
   Joint Enbukai
7  Nakatsu Shoheijuku
7  Yatsushiro Seibukan 
   (Katsuhiko) 
13 Yuyukai
14 Yoga and Zazenkai
18 Nazuna Shoheijuku
20 Tosu Shoheijuku
21 Kokura Shoheijuku 
   (Nakamura) 
21 Omuta Dojo 50th Anniversary 
   Enbukai
23 Joint Practice 
   (Tenjin Dojo) 
25 Chikushino Dojo
28 Jinenkai (Yahata Dojo)
— Morito Suganuma