Shoheijuku Newsletter March 2021
I am relieved now as the state of emergency has finally been lifted in Fukuoka Prefecture. However, COVID-19 is still raging in many other parts of Japan and other countries.
If your dojo has resumed classes, please continue to carefully take all the preventative measures against COVID-19 including wearing a mask, washing hands, checking body temperature, and ventilating during the classes.
Though we have not heard pleasant news so much lately, I would like to present some congratulatory news here.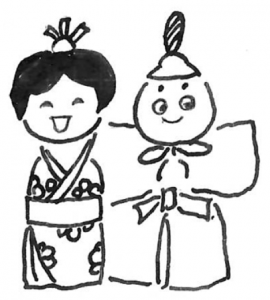 Mr. Tamotsu Yamaguchi who used to practice at Oita Aikido-kai before turned one hundred years old on February 23rd. I would like to congratulate him from the bottom of my heart. Mr. Yamaguchi started Aikido at the age of fifty-nine, and continued it for eighteen years. He no longer practices Aikido but I heard that he still continues swimming. I wish him good health for many years to come.
There is another energetic senior around us. Mr. Satoshi Takahashi who is currently ninety years old is still active and practices at Shoheijuku Hombu Dojo once a week.
He is a popular member of the dojo who likes to tell a joke and make others laugh all the time. One day, when he was about to leave the dojo after a class, he sat on the seiza position and suddenly said "I have no cavities at all!" As soon as people around were marveled and said "Really?", he answered right away "Because I use dentures!" That was hilarious.  
It would be wonderful if we could have an enjoyable long life just like these two people.
⦿ The 58th All Japan Aikido Embu Taikai
In a normal year, All Japan Aikido Embukai is held at Nippon Budokan (National Martial Art Hall) in Tokyo. This year, however, it will be held at Takasaki Arena in Gumma Prefecture because Nippon Budokan cannot be used due to Tokyo Olympic Games. Please see below for details:
Date: Saturday, May 15
Place: Takasaki Arena
Time: Embukai will start at noon
Only the embu participants, organizers and staff will be admitted to the hall.
No spectator will be admitted.
The embukai will be livestreamed.
Participation will be limited only to individual embus.
⦿ Events in March
6 Tosu Shoheijuku
9-15 Grading examination at each dojo
14 Dan/Kyu promotion examination
14 Yoga and Zazenkai
20 Chikugo Area Seminar
26 Onojo Shoheijuku
28 Kokura Kita Dojo (Takemura)
— Morito Suganuma